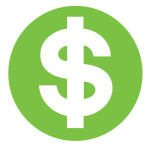 Just about everyone knows someone pursuing a college degree. And for those of you that have done the same – whether on-campus or online – you know how expensive college textbooks are!
College orientation and book buying will be here before you know it. Below are links to four of our partners that provide online textbook rental, used textbooks for sale, and other ways to save money on college textbooks. Share this post with someone you know and help them keep a little cash in their pocket!

Save 75% on textbooks – Get fast shipping, huge selection and highest quality books. Search and save big now!
Rent Online Textbooks for Half The Price of Printed Books at CourseSmart.com.